Holiday Traditions Old and New
This year we opted-out of Christmas. Not that we skimped on eggnog, denied invitations to parties, or refused to sing Christmas songs. Not at all! Instead, we made a conscious effort not to get swept up in the habits that in years past, have left us feeling exhausted, empty, and overindulged. We took a long hard look at our inherited traditions asked ourselves if they still resonate with who we are and how we want to live. Some made the cut and some didn't.
So this Christmas Eve, instead of squeezing in last-minute shopping, we spent the day with the dearest of friends making sausage. Parker and our fiend Lee recently trapped and killed three wild boar, after which we spent the day at Lee and Lauren's house processing our share of the meat. We returned on Christmas Eve to make some of the less desirable cuts into sausage (Many thanks to friends Shep and Laura for lending their meat-grinder!). Before we knew it, eight hours had passed and we had made three different recipes, sampled them all, had a fabulous dinner, and listened to all the best Christmas music. We learned a lot, had a great time, and felt higher on holiday cheer than we had in years.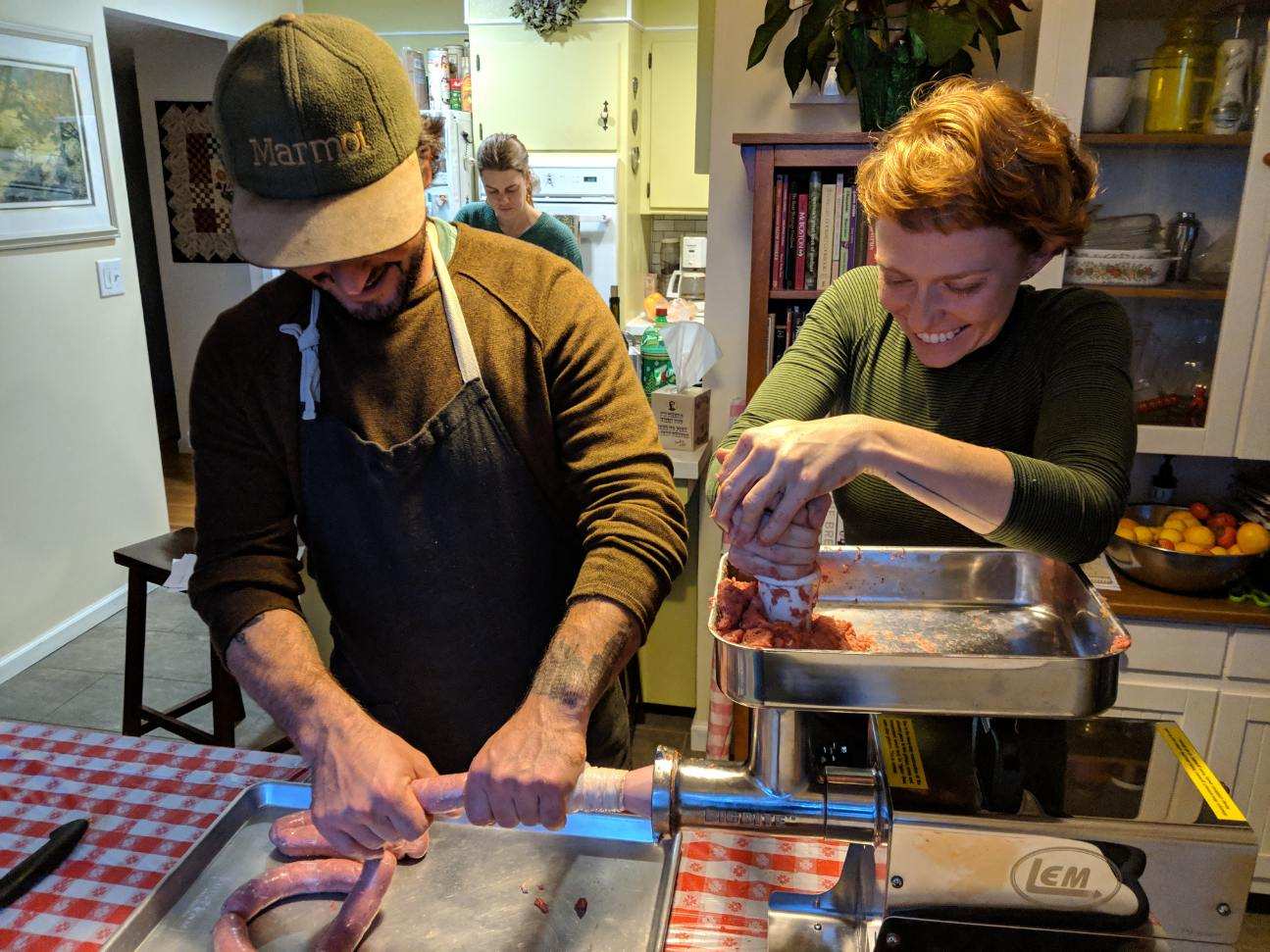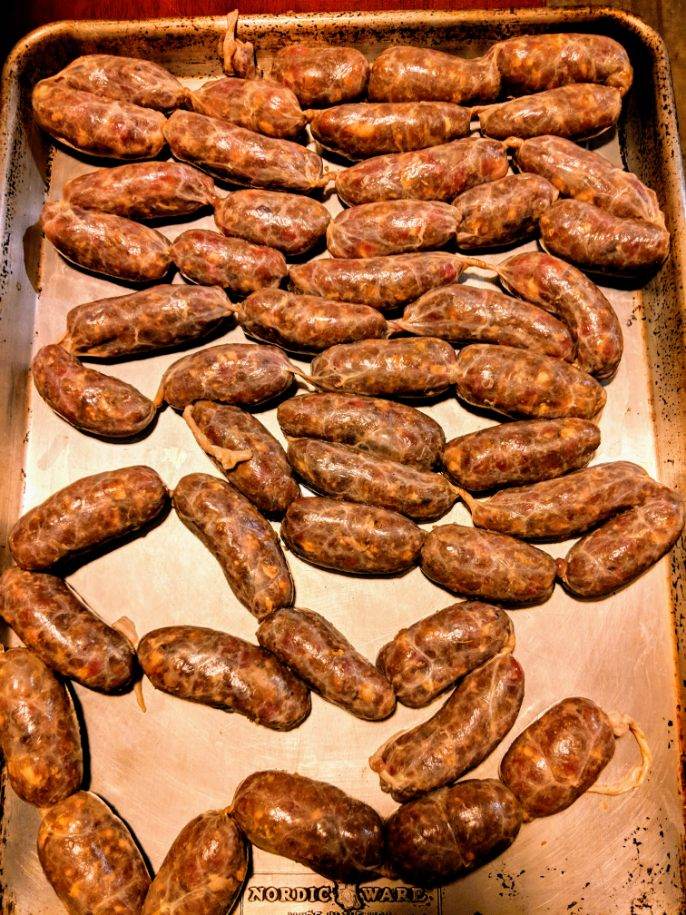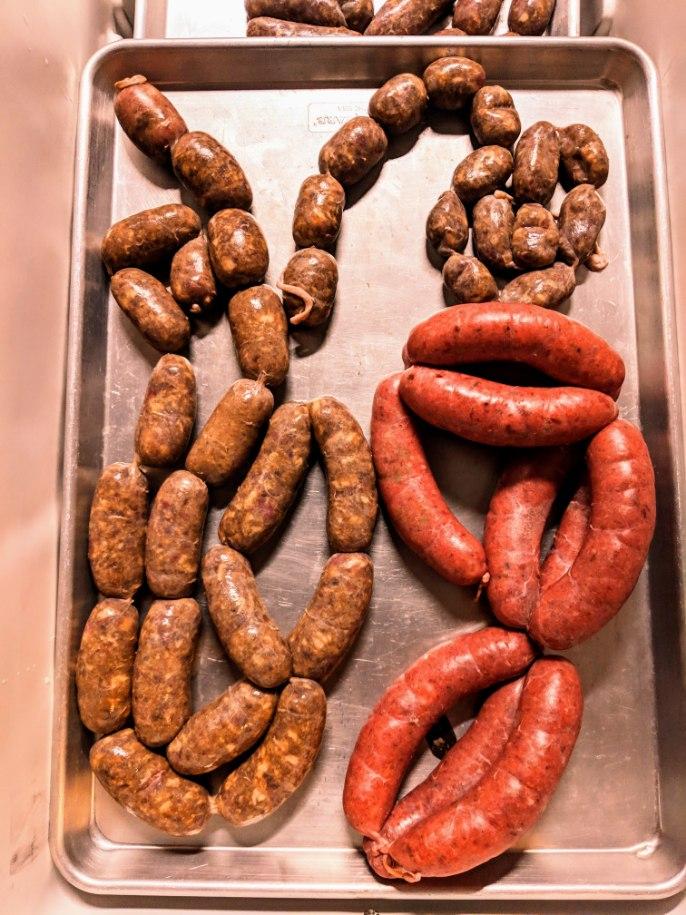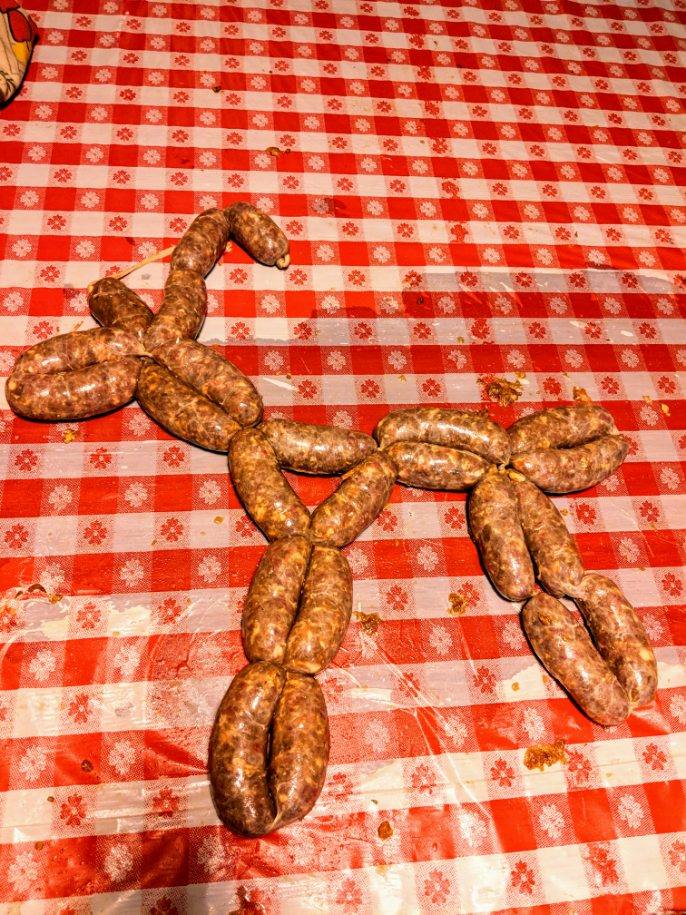 One of our favorites came from this recipe for longganisa, a Filipino sausage. It was heavy on the garlic and complicated by a splash of Pernod, an anise liquor. Yum!
Now this is something - spending time with friends, making good food, and learning a new skill - that we want to incorporate in our traditions year after year.